Mold Inspections
ADDRESS MOLD ISSUES EFFECTIVELY
For over 20 years, Peesi Engineering has provided the Cypress, TX community with reliable mold inspection services. Our complete mold inspections will cover your entire home or business, and we'll look closely for mold in your property's most vulnerable areas. Specifically, we'll check out bathrooms, attics and crawl spaces, as well as under wallpapers, on or below carpets and behind walls and paneling. Moreover, we'll check air ducts, carpeting, upholstery and wooded areas. We also look at furnishings, leather items in your home or business and at structural materials to see if there is mold.
Most importantly, if we do find mold, we do more than just let you know about it; we also provide you with a practical plan to safely remove mold from the premises and prevent its re-occurrence.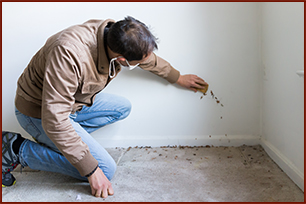 ELIMINATE HEALTH RISKS FROM MOLD
Our licensed remediator PARTNERS have the knowledge and skills to work safely and to remove mold efficiently. We can also disinfect structural materials under protocols to protect your property and your possessions.
COMPLETE MOLD INSPECTIONS
Bathrooms | Attics and crawl spaces | Walls and paneling | Under wallpapers and carpets | Air ducts | Wood | Carpeting | Upholstery | Leather | Structural materials | Furnishings | Clothing and Accessories
To get started on eradicating a mold issue in your home or business, schedule an appointment for a mold inspection with Peesi Engineering today
---
---